At the end of each year, we bring you the latest news from inside CJM's office.  The spirit of the season has us shift our focus from portfolio management and financial projections to celebrate all that happened since we all know life is about more than money.  Even amid the market turbulence, it's been a wonderful year at CJM filled with growth and new beginnings!
We are thrilled to have added four team members to the CJM family throughout the year.  They each bring unique experience and knowledge to our team that compliments and enhances our strengths. We asked them to share a few thoughts about their experience with CJM so far, read below for their answers.
Outside of the office, we have even more to celebrate! Our team members have been expanding their families and welcoming loved ones.  We're blown away by all of our blessings and grateful for all the smiling faces (and chubby baby cheeks)!
New Team Members

Rica Joplin (center right) – CJM is a huge blessing that fell into my lap! I appreciate the family-oriented atmosphere of the company. As soon as I started, I was welcomed with open arms by my fellow associates and CJM clients. My work experience in the financial industry and customer service field has given me the skills to carry out my Client Service Associate role. I can't wait to see and be a part of the company's continuing growth and success.
Anthony Lombard (center left) – I am passionate about serving others and have witnessed how improved financial awareness and value alignment empowers people to live their best lives. I am excited to bring my 18-year professional experience in financial services and technology to the incredible team and clients of CJM. I look forward to interacting with many of you in the year ahead.
Melanie Knox (left)- I just started working at CJM this month, and I'm very excited to join a team of such incredible individuals. I come from a diverse background of customer service, which I believe is great asset to have. I'm looking forward to all my future endeavors with CJM.
Chris Payne (right) – Having worked for the last 20 years in the Financial Services and Insurance arena I am really pleased to be with CJM. I am impressed with the how many employees have been with the firm for ten, fifteen and even 20 plus years. That is unusual these days and I think it speaks volumes. I'm excited to be part of the Client Service team and work with a firm that has a long-standing reputation for exceptional service.
New Family Members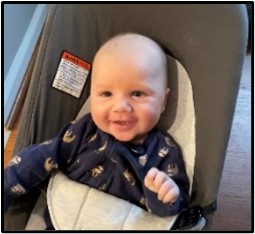 Griffin Baker and his wife, Anne, welcomed the birth of their second child, Ari, in August of this year. Griffin and Anne's older son, Theo, could not be happier to finally have a little brother 🙂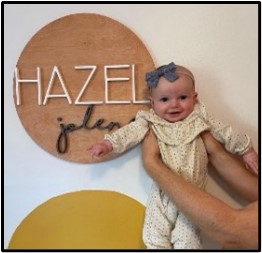 Parker Trasborg and his wife, Beckie, were thrilled to welcome their third child, Hazel Jolene, on July 13th. Hazel's older siblings, Skyler and Hudson, are both excited to have another person to play with.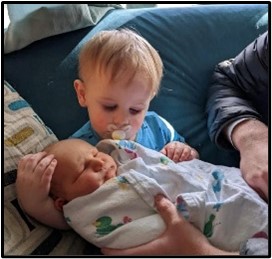 Amie Lockhart welcomed her youngest grandson Daniel to the family.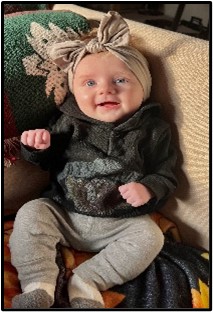 Amanda Patrick and her husband welcomed their granddaughter Raelynn Leigh on August 30th of this year. "We're enjoying spoiling her every second we can get."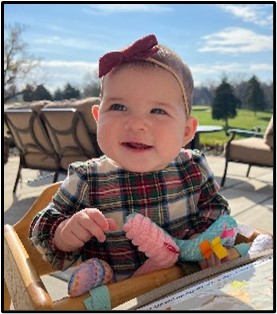 Tracey Baker's family also welcomed Laine Kincheloe, their first granddaughter, in February.  "She is the darling of our eyes with smiles at the ready and charm to spare."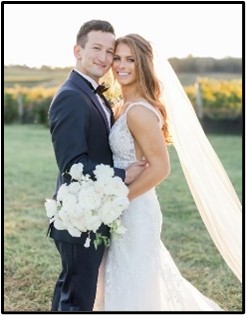 Lisa Brandau welcomed a new son-in-law, Ryan Haskett.