A while back, a wealthy (and well known) hedge fund titan stated that "cash is trash". In my time in this business (27 years) I have watched cash holdings bounce around between yielding something (5% in money markets back in 1996) to yielding zero (think any time since the Great Financial Recession). I would argue the last 15 years (recency bias) have been as difficult a time for cash holdings as any in recent memory, as the bank paid "zero point zero".
That all started to change last year as the Federal Reserve started raising interest rates. It continues to do so in 2023. We are seeing cash options offering attractive yields and as a long time investor, I am thrilled with the options available in today's market.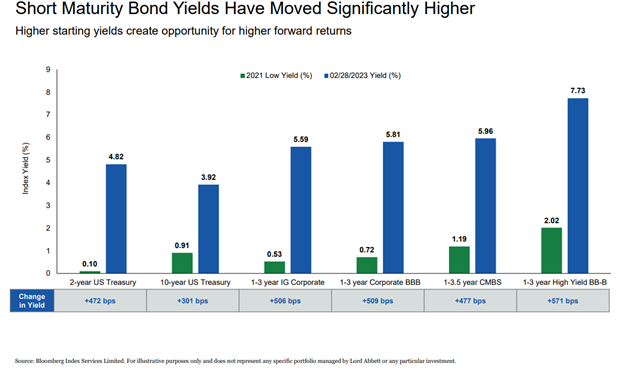 In January 2022 most of these were paying close to 0%. What a difference 12+ months makes.
As of 3/13/23, some possible options for your cash at this point include:
Vanguard Cash Reserves Federal Money Market (symbol VMRXX)
Current yield is over 4.50%
Capital One 360
3.40% savings accounts
5.0% for an 11 month CD
Marcus (by Goldman Sachs)
3.75% savings account
4.50% on 12 month CD
AMEX
3.50% savings account
Discover
3.50% online savings account
Your local bank may also start paying "something" on deposits too; it's worth checking out online, or asking the next time you are in the branch. I have noticed several local banks are also increasing their CD rates. Those may also be worth a look as well, but please note that there can be penalties for "breaking" your CD prior to maturity, so please make sure to read the fine print.
For compliance purposes, please note that the above information does not constitute a recommendation to buy, sell or hold any of the instruments listed. They are for illustrative purposes only. For more options, please check out bankrate.com or nerdwallet.com.
What does this all mean for cash holdings in 2023?
It means that your cash is no longer trash BUT you do need to be proactive on where you park your cash. On demand and ease of accessibility can be key for a lot of us but at the same time so is the rate of return. Today more than ever we are finding options for clients who have cash reserves that could be earning more than they have in the past.
If you have questions or want to discuss your cash options, please give us a call.